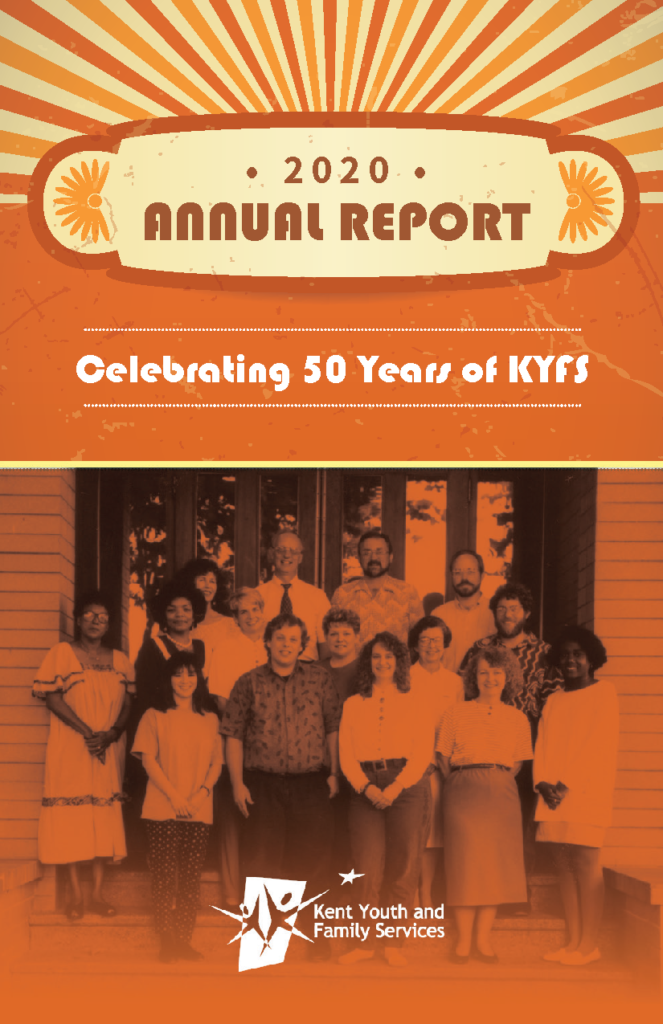 An Annual Report is more than a collection of statistics and success stories.
It is our way of holding ourselves accountable to our donors, funders, and community supporters. Here, in our Annual Report Archive, you can track our progress, see where we have been and where we hope to go next.
On behalf of Kent Youth and Family Services Board of Directors President, Lesley Hogan, KYFS staff and volunteers and most importantly the children, youth and families who turn to KYFS for assistance, thank you to each of you who supported KYFS throughout 2020.