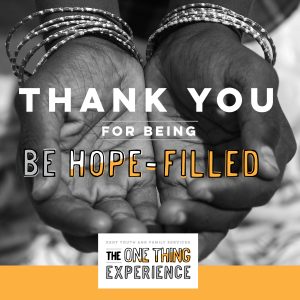 On behalf of the Board of Directors, Staff, Volunteers, and 8,000 South King County Youth and Families, thank you for your support of the KYFS One Thing Experience.
Your donation and support helped us raise $55,000 in our efforts to provide professional counseling education, and support services to children, youth, and their families. Because of you, another year of hope is before you.
If you were unable to attend the annual event, because of the threat of inclement weather or prior engagements, you missed out on our big announcement! To learn about our efforts to better serve those impacted by human trafficking and sexual assault, click HERE.
To support this vital work, please click HERE and look for the purple donate button in the right-hand corner!
Sincerely,
Mike Heinisch
Executive Director
P.S. To see your donation at work, follow along at kyfs.org/impact