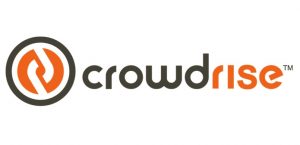 Getting involved at KYFS is easier than you think. From financial, volunteer, and/or event support, we are sure to have an option that meets your needs. This month, we would like to highlight one of the unique ways to get involved at KYFS; Peer to Peer Fundraising.
For those who are unfamiliar with the term, Peer to Peer Fundraising, we are more than happy to elaborate. Here at KYFS, this is a type of fundraising that puts the power to raise funds in the hands of our supporters. Utilizing Crowdrise and the link below, we provide our supporters with tools to take their support further. Working within their network of friends, family, and colleagues, supporters can become fundraisers for KYFS. We encourage supporters who desire to dig deeper to follow the suggestions on our Peer to Peer Fundraising Page. Once there, you can find out how to set-up a fundraising page, ask for support, receive donations, and thank donors. We have worked hard to build a one-stop shop for those excited about raising money for KYFS.
Like most nonprofit organizations, KYFS relies on financial support to operate our programs and meet the needs of the youth and families we serve. If you are a natural leader among your family and friends and enjoy rallying people together around a common cause, then our Peer to Peer fundraising option may be best for you.
For more information, please visit: https://kyfs.org/donate/peer-to-peer-fundraising
-Kent Youth and Family Services