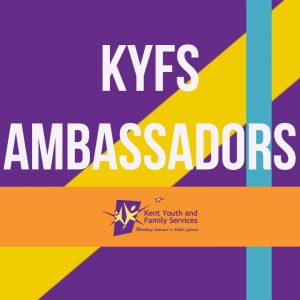 Welcome to the KYFS Family! We here at Kent Youth and Family Services are proud to have you as an ambassador. You are one of many dedicated individuals who are willing to speak and help fundraise on behalf of KYFS to groups throughout Kent, South King County and the greater Seattle area.
The typical ambassador is someone who:
Has been served by KYFS or a partner organization
Represents a KYFS partner agency
Is a KYFS volunteer or staff member
We count on you to help people understand how their support helps us provide sound behavioral health services, free after school services, caring transitional housing and great early childhood education programming. Our goal is to help more members of the community get a better understanding of:
The need for research based mental health and substance abuse services
The need for safe places to learn and play after school
The need for inviting and warm transitional housing
The need for innovative early childhood education
Throughout your time as a KYFS Ambassador, we will be inviting you to attend regular meetings with our Fund Development Advisory Committee, as well as identifying opportunities for you to speak based on your schedule. We also need your help to identify places where you would be comfortable making a presentation. We will be working with you to respectfully manage your schedule.
Thanks for volunteering your time. If you should have any questions or concerns, please do not hesitate to contact me utilizing the information below.
Nathan H. Box, Director of Development and Community Relations
253-859-0300