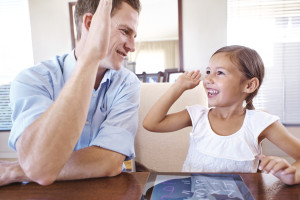 Reaching 8,000 South King County youth and families on an annual basis, isn't something we do by ourselves. It takes a community of supporters, donors, advocates, and, of course, volunteers. Every year, hundreds and hundreds of volunteers from all over King County provide us with their time, talent, and insight. We are a better agency, because of their selflessness.
You help the spotlight shine brightly on us every day and now we want to return the favor. If you are or have been a KYFS volunteer, we want to hear your story and share it with our supporters. Submitting your story is easy. To get you started, we've included some questions to get you going. Pick a couple out and let us know what you think. When you're done, send your stories to the Director of Development and Community Relations, Nathan Box, at nathanb@kyfs.org.
What kind of volunteer work do you provide to Kent Youth and Family Services?
Why do you choose to work on behalf of youth and families in South King County?
If someone was thinking about volunteering for KYFS, what would you tell them?
What have you learned about yourself since you started volunteering with KYFS?
How has volunteering for KYFS positively impacted your personal/professional life?
Thanks for all you do for us and those we serve. We couldn't do it without you!
-Kent Youth and Family Services