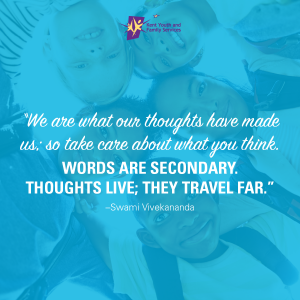 Susan was a 9-year old girl who came to KYFS struggling to process some news about her biological father. She had just discovered that her step-father was not her biological father and was having a hard time making sense of it. She found herself unable to cope with the intense emotions. She would become easily irritated, argued with her family, shut-down communication, hit her own head against the wall, and even had thoughts about "leaving this earth."
Susan attended counseling once a week for just over a year. Over the course of a year, she learned how to identify her emotions, name her feelings, communicate what her body was experiencing, and found coping skills to help her overcome and work through the challenge. Today, she is able to talk with her family when something is on her mind and will even bring up questions about her biological father.
Susan was a girl who had the strength to face her challenges and today is able to communicate what she is feeling and what she needs from others in order to cope. She left counseling with tools that will stick with her for life. These are skills she can carry with her through life's every changing story.
-Kent Youth and Family Services