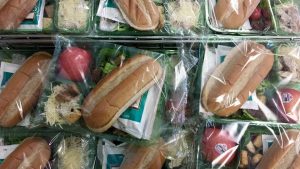 Our donors are simply amazing. By providing gifts both big and small, they inspire change. Thanks to them, we are able to provide a safe place for students to learn and play after school, well-researched mental health and substance abuse counseling for youth and their families, supportive early childhood education for our littlest minds, and transitional housing for homeless, single moms and their kids. None of this work would be possible without them.
Over the years, we've been fortunate enough to hear from a multitude of donors about what inspired their first gift. Some brought their kids here, others never want to a see child's life ruined by addiction, and there are stories of those who were abused and want to be advocates for those innocent kids in our community. Every single time, the stories behind the gifts are more inspiring than the actual gift.
This got us thinking! Let's ask our amazing supporters, donors, and volunteers to share their giving stories. What made you write that first check? What inspires you to talk about KYFS? What moves you to roll-up your sleeves and get to work? Whatever the reason may be, we want to hear from you.
For more information or to share your giving story, please email nathanb@kyfs.org. Thanks in advance. We can't wait to hear from you.
-Kent Youth and Family Services