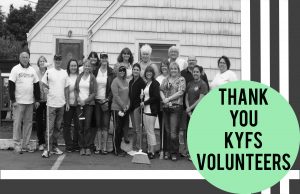 Board members, interns, AmeriCorps Vistas, church/community groups, and concerned citizens, for far too long, volunteers have been the unspoken heroes of the work we do here at KYFS. Not anymore! We want to invite you all to join us for an evening of awards, food, and celebration of those who are so vital to our mission.
Just Desserts: Volunteer Appreciation Event
4/14/16 – 6 P.M.
Valli Kee Apartments Community Center
For more details on the event, please click here. 
During the event, we will be recognizing our volunteers with the following: Volunteer of the Year, Length of Service Award, Volunteer Group of the Year Award, and the Special Events Award. To nominate an individual volunteer or group, please email Nathan Box at nathanb@kyfs.org.
We hope to see you there!
-Kent Youth and Family Services