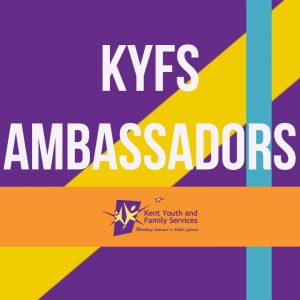 Annually, we impact the lives of 8,000 youth and families in South King County. We don't do this alone, though. It takes the work of hundreds of committed volunteers, supporters, and donors. When the passion of those outside of the agency is coupled with the power of our staff, we create an unstoppable force for the students, clients, and transitional housing residents we serve.
Our KYFS Ambassadors program is an effort to deepen that commitment among members of the community. We are looking for volunteers who are passionate about volunteer work, issues impacting the lives of those whom we serve, possess an ability to rally their friends and family, and are comfortable speaking to groups of people.
If this sounds like you, our Fund Development and Community Relations Department would like to invite you to our next KYFS Ambassadors meeting. This meeting is casual and focused on upcoming fundraising events, harnessing community support, and spreading the word about our mission.
If you have some questions before joining us, please feel free to email Nathan Box at nathanb@kyfs.org.
We look forward to having you join us!
-Kent Youth and Family Services