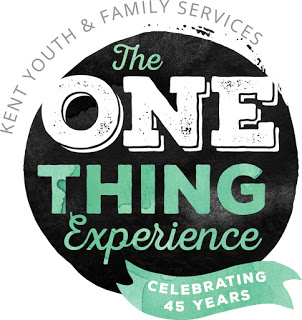 This year at Kent Youth and Family Services, we are celebrating something special; our 45th anniversary.
Since our founding and with the help of businesses, donors and community members, we've helped shape the social fabric of this community. We've accomplished this by ensuring every child in this community has access to high quality mental health and substance abuse counseling, accessible after school services, caring early childhood education and thoughtful transitional housing for homeless teenage moms and their kids.
For 45 years, we've served the citizens of Kent. We are proud to proclaim our clients, our students, our residents, our families… are Kent. "We Are Kent."
This belief in Kent isn't ours alone. It can be seen in the generosity of community members who donate, volunteer and advocate. We are asking you to express that belief in Kent once again. On Saturday, October 24, 2015, we will celebrate 45 years of service with a night of comedy and celebration at the Renton Pavilion Event Center. "The One Thing Experience" will bring together 300 supporters in an effort to raise awareness and funds for Kent Youth and Family Services.
You are invited to participate in "The One Thing Experience" with an Event Sponsorship. Enclosed is a sponsorship form listing your benefits as a supporter. We have revamped our offerings to ensure you are getting maximum exposure. With attendees and supporters from all over King and Pierce County, we want to make sure your support is known far and wide.
Your sponsorship will be acknowledged in our event program, annual report, KYFS social media platforms and event activities. Your gift is also tax deductible.
To join us, please visit http://www.kyfs.org/onethingsponsor/. We thank you in advance for your support and belief in Kent. If you should have any questions, please do not hesitate to contact me at (253) 859-0300 or via email at nathanb@kyfs.org.
Sincerely,
Nathan H. Box
Director of Development and Community Relations