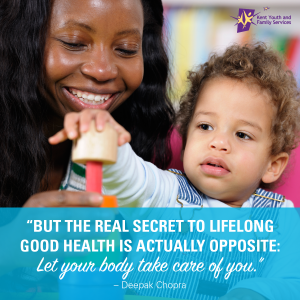 KYFS to Open an Office in Maple Valley
Kent, WA (May 25, 2016) – Kent Youth and Family Services (KYFS) is expanding its operations into Maple Valley with a focus on co-occurring disorders; youth 13-21 years old with both mental health and substance abuse challenges.
Thanks to a partnership with the Maple Valley Community Center, located at 22010 SE 248th St. Maple Valley, WA 98038, KYFS will provide co-occurring, group, and family counseling. The new location will also be able to offer assessments and evaluations
The desire to expand to Maple Valley arose from strategic conversations by the KYFS Board of Directors, as well as an absence of mental health providers focused on youth in the Maple Valley community. KYFS also realized a multitude of existing clients were traveling more than 30 minutes from Maple Valley to Kent to receive services. By opening a Maple Valley location, KYFS hopes to offer a more convenient location for both existing and new clients.
The Maple Valley office of KYFS will be open on Tuesday 10 AM-8:30 PM and 3-8 PM every Thursday until July. After the July 4th holiday, hours on Thursday will shift to 10 AM-8:30 PM.
-Kent Youth and Family Services