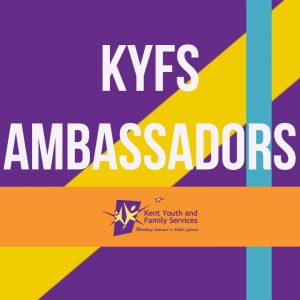 KYFS Ambassadors are volunteers committed to impacting the lives of youth and families serviced by Kent Youth and Family Services. These volunteers commit to deepening their relationship with the agency and community. They possess an ability to rally their friends, family, and neighbors. They are comfortable speaking to diverse groups of people. Finally, they are equipped to raise money and help plan events on behalf of KYFS.
As a group, we meet five times a year to discuss community events, fundraising opportunities, and speaking engagements on behalf of Kent Youth and Family Services. Beyond that, only a few hours of service are expected a month. If you have any other questions about your volunteer commitment, please do not hesitate to contact our Development Department at nathanb@kyfs.org or 253-859-0300.
Join us for our bi-monthly meeting on 8/25 at KYFS (232 2nd Ave. S. Ste. 201 Kent, WA).
-Kent Youth and Family Services