Fill your evening with hope.
We are passionate about the youth and families of South King County. We are wholly concerned with their mental health, freedom from substance abuse, education, housing, and safety. With this thought in mind, we have much to celebrate. The One Thing Experience promises an evening of HOPE-FILLED stories, conversations, games, and magical entertainment.
Stay tuned for details on our 50th Anniversary celebration in Fall 2020!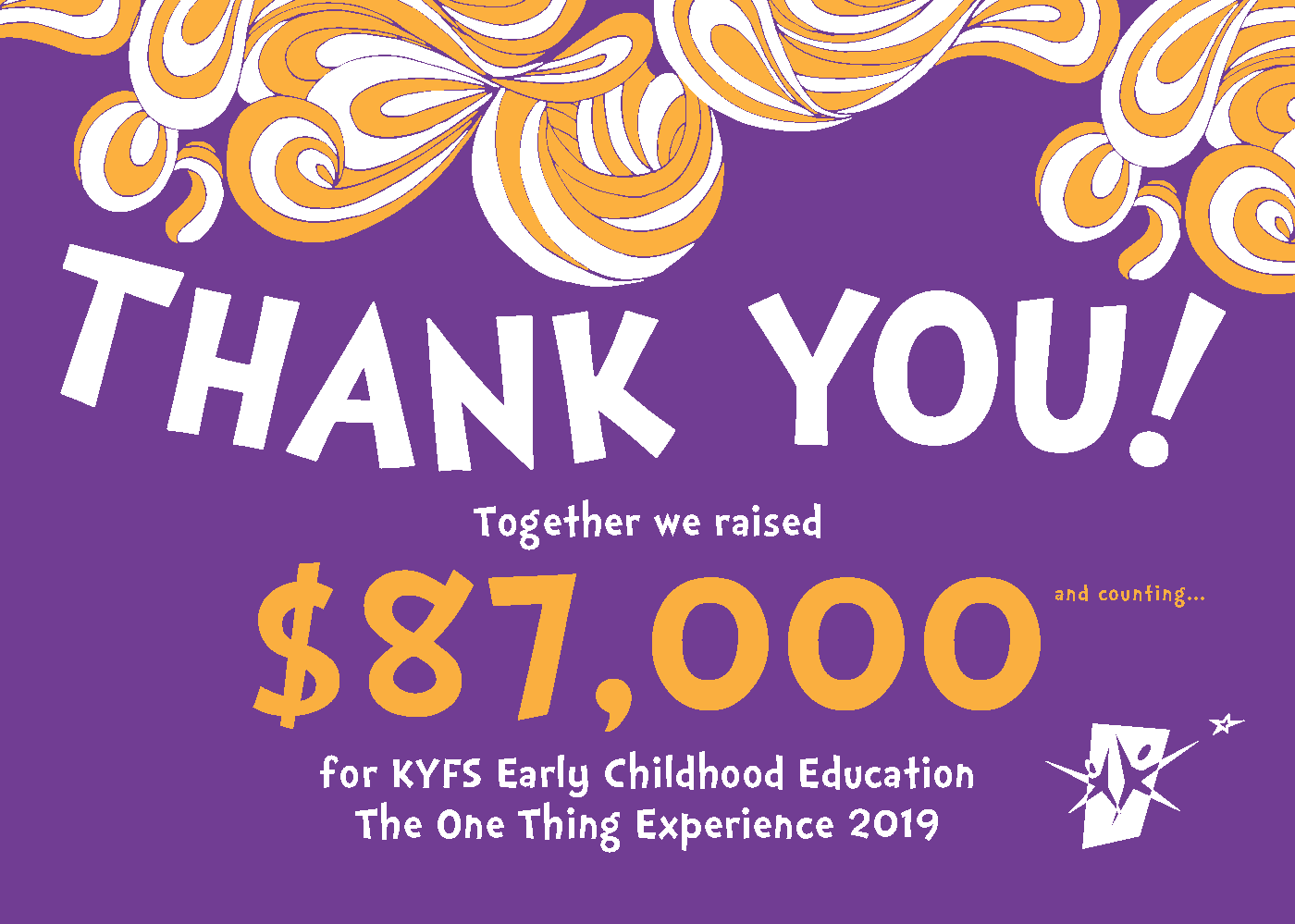 ---
Interested in Sponsoring the event?
Now, more than ever before, we are filled with hope. Why? Because something is happening in South King County.
More and more families are having frank conversations about mental health and substance abuse. Access to early childhood education has never been higher. Our after school centers are buzzing with busy minds. More homeless moms and their kids are using the phrase, "formerly homeless."
We are filled with hope, because everywhere we look seems to be a success story waiting to be told. "The One Thing Experience" is an opportunity to share those stories. It is also a chance to celebrate all that we have accomplished and recognize the work yet to be done. "The One Thing Experience" will bring together 500 supporters in an effort to raise funds and awareness for Kent Youth and Family Services.
You are invited to participate in "The One Thing Experience" with an Event Sponsorship.