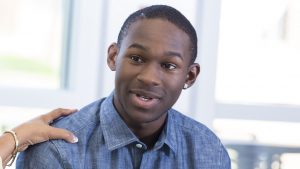 Co-occurring Disorders Counseling 
For youth and families dealing with both mental health and substance abuse issues, we provide integrated mental health and substance abuse counseling services. This allows for collaborative care addressing both substance abuse and mental health issues simultaneously, many times with one qualified counselor who is dual certified to provide both mental health and substance abuse services concurrently. Co-occurring counseling provides a comprehensive approach to care and increases the efficacy and successful outcomes for both the client and their families.
Co-occurring counseling is very individualized to meet the specific needs of the youth, but usually includes: individual, family and group counseling.
What We Provide 
Our KYFS Co-occurring clinical programs are for ages 12-25.
In Co-occurring disorders treatment as part of the comprehensive clinical evaluation, may include review for medication, if needed. The traditional hesitations about prescribing psychotherapeutic medication are not an issue in Co-occurring care.
KYFS provides Psych-education about both mental health and substance abuse disorders, as well as skill-building activities for individuals who have Co-occurring disorders. This assists the client in learning about both Substance Use Disorders and Mental Health characteristics, signs, symptoms, and how to address both successfully.
We provide a comprehensive holistic approach to Co-occurring disorder treatment, which will include: individual, group, and family counseling sessions as part of the course for clinical care.
KYFS utilizes many evidence-based practices in our Co-occurring treatment program such as GAIN (Global Assessment of Individual Need), DBT (Dialectic Behavioral Therapy), Seven Challenges Group Counseling, Stages of Change, and Relapse Prevention.
Benefits 
We provide Integrated Recovery Plans that are designed to help clients overcome the side effects of mental health disorders, such as reduced attention span, a low level of motivation, fear/anxiety, depression, as well as the challenges of obtaining and maintaining Substance Use Disorder recovery.
Group therapy for people with Co-occurring disorders offers a stronger support network for individuals who are struggling with mental illness, as well as addiction.
Treating Addiction and Mental Health Disorder at the same time helps clients address their unique relapse triggers, such as depression, mood swings, as well as many others.
Assist the client in building a broad support network for ongoing recovery for both Mental Health and Substance Use Disorders.