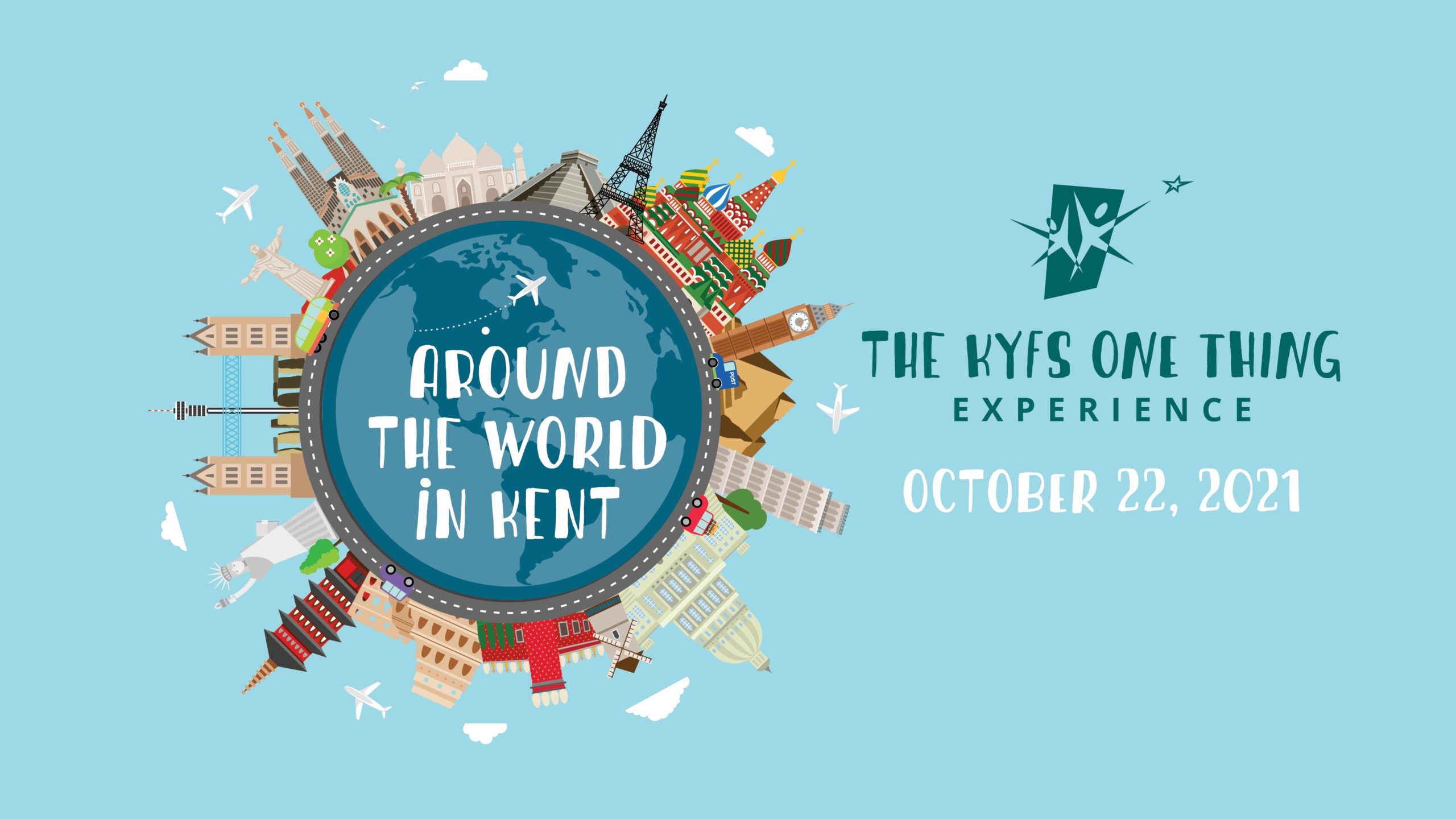 Now more than ever, we see a need for our community to come together to support one another. KYFS is here to help the 10,000+ youth and families we serve in our community meet their needs and reach their goals through services including mental and behavioral health, education and youth development, housing support and homelessness prevention, human trafficking prevention and survivor case management, and more.
Our 2021 One Thing Experience, "Around the World, in Kent," will celebrate the diversity of our community, kick off our KYFS Ambassadors program, and share the unique stories of our participants and clients in South King County. 
Friday, October 22, 2021, 6pm
Virtual Event*
*VIP Virtual Tickets include an event box delivered to the location of your choosing prior to the event. For general access to online content and auction, please ensure you on our mailing list by clicking here or emailing funddevelopment@kyfs.org.
Interested in sponsoring the 2021 One Thing Experience?
E-mail Lily Stellmon at LilyS@kyfs.org OR click the image below to learn more.