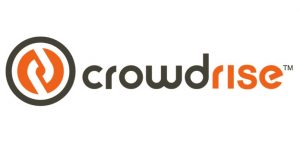 Crowdrise is a user-friendly program designed to help you fundraise on behalf of KYFS online. We hope it will be a useful tool, as you set out to raise funds and awareness on our behalf.
To set up your own Crowdrise page, please follow the instructions below.
To set up a fundraising page, go to our nonprofit page: https://www.crowdrise.com/kyfs
Select the Fundraise For This Charity
On the Create a Fundraiser page, fill in the "title" of your fundraiser, such as "Team KYFS."
Set your Fundraising Goal. The overall goal for the entire campaign is $10,000. Think about how much of that you think your team can raise.
Write a personal appeal or use one of ours: [fundraising tools link]
After you fill in your message, hit SUBMIT.
On the next page, you can upload a photo. Feel free to use one your own or use the event logo.
After you submit a photo, you'll be asked to set up a Crowdrise account with your email and a password, or you can choose to use your Facebook sign-on, so you can manage your page.
Click on Sign Up, and you're done. You should see a pop-up window saying Your Fundraiser is Live. Close that window, and your Fundraising page appears! The tabs at the top are for editing.
The EDIT FUNDRAISER tab allows you to edit your team name, goal, message, and add more pictures and a video if you choose!
The MANAGE CAMPAIGN tab has lots of options:
Ask for donation – This is the fun and easy part. Share you page URL by email with friends and family. You can past the link to your fundraising page in the body of an email along with your personal message (or again use ours above).
Share your fundraiser on social media – Just click on the various icons for Facebook, etc.
Donation Toolkit – At the bottom in red allows you to enter offline donation you receive, such as cash or checks. You can also thank your donors from this toolkit and event enter a personal message.
Post Campaign Update – Allows you to post an update on your home page. Once people make donations, they will have the option to display their donation on your page or keep it private. They will also get an email receipt for tax purposes.
The MANAGE TEAM tab allows you to send an email to fellow team members, so they can join your team and have their own fundraising page linked to yours. Simply select the text in the Sample Message box, and cut and paste into an email to your team members. The team page URL is included. Your teammates can follow the super easy instructions form there!
We are more than happy to help with any questions or concerns that arise as you configure your Crowdrise page. Contact Nathan Box at (253) 859-0300 or nathanb@kyfs.org.